Look Your Best This Summer With Our Skincare Tips
In the summer, you may fantasize about your skin being tanned, smooth, and shining, but the reality might be quite different. In summer, we tackle the risk of sweat. Sunburn and premature ageing due to the sunny conditions. In a panic, you might believe you need to fully rethink your winter skincare routine, bringing in a slew of new products to address the issues you've discovered, but when it comes to flawless summer skin, the devil is in the details.
Make Small Changes to your Routine
Just as you wouldn't wear winter sweaters in summer, you might want to tweak your skincare products going into summer. If during winter you used gentler cream cleansers and hydrating moisturizers on your skin to protect it from the harsh winter climate, you may now want to change back to more thorough foaming cleansers and more light-weight moisturizers.
It is the most important and fundamental summer skincare tip, Don't leave your home without wearing sunscreen. You should use a broad spectrum sunscreen of SPF 30 or higher on all exposed skin. Don't forget about your hands, feet, ears and lips. Jason – Mineral Natural Sunscreen SPF 30 is a great choice for all of the above.
An all-mineral sun screen that is chemical and fragrance free, Jason's Mineral Based Natural Sunblock SPF 30 provides UVA and UVB protection and creates a natural barrier to protect skin against sun burn. The easy-to-rub in formula won't leave a white film on skin like most mineral sun screens do and is hypoallergenic making it ideal for sensitive skin. It is also safer for use on babies over six months of age.
Lighten up your skin-care routine
If you are not wearing a winter jacket, why should your skin? In the summer, I generally advice consumers, their skin care routine will need a little more lightweight. The heat and humidity of summer means you can swap out the heavier cleanser, thicker creams instead of a gentle, foaming option. I usually prefer using Kinvara Absolute Cleansing Oil, as it contains no harsh chemicals.
Kinvara Absolute Cleansing Oil is the perfect cleanser for all ages and skin types, including oily, sensitive and dry skin. It balances oil production, especially important for Acne/Oily prone skin, while nourishing and hydrating the skin thanks to its blend of skin loving plants. It will gently but effectively remove all your make-up, including waterproof mascara in less than 60 seconds! It's a real multi-tasker saving you both time and money. This aromatic, creamy cleanser will transform your cleansing routine into a mini-facial.
Never Forget to Moisturize
Despite the weather being hot and humid, you still need to moisturize. Even if your skin already feels oils, you should always follow cleansing with a moisturizer. Moisturizers re-establish the stratum corneum, your outermost layer of the skin, which protects from harmful pollutants and chemicals and prevents further irritation or dryness. On a daily basis I use Sukin Hydrating Body Lotion.
Sukin's aromatic Hydrating Body Lotion replenishes and nourishes the skin's moisture barrier through its rich blend of Sesame Seed, Rosehip, Jojoba, Avocado and Wheat Germ Oils. Enriched with an infusion of Aloe Vera, Nettle, Horsetail and Burdock, skin is left feeling soothed and hydrated.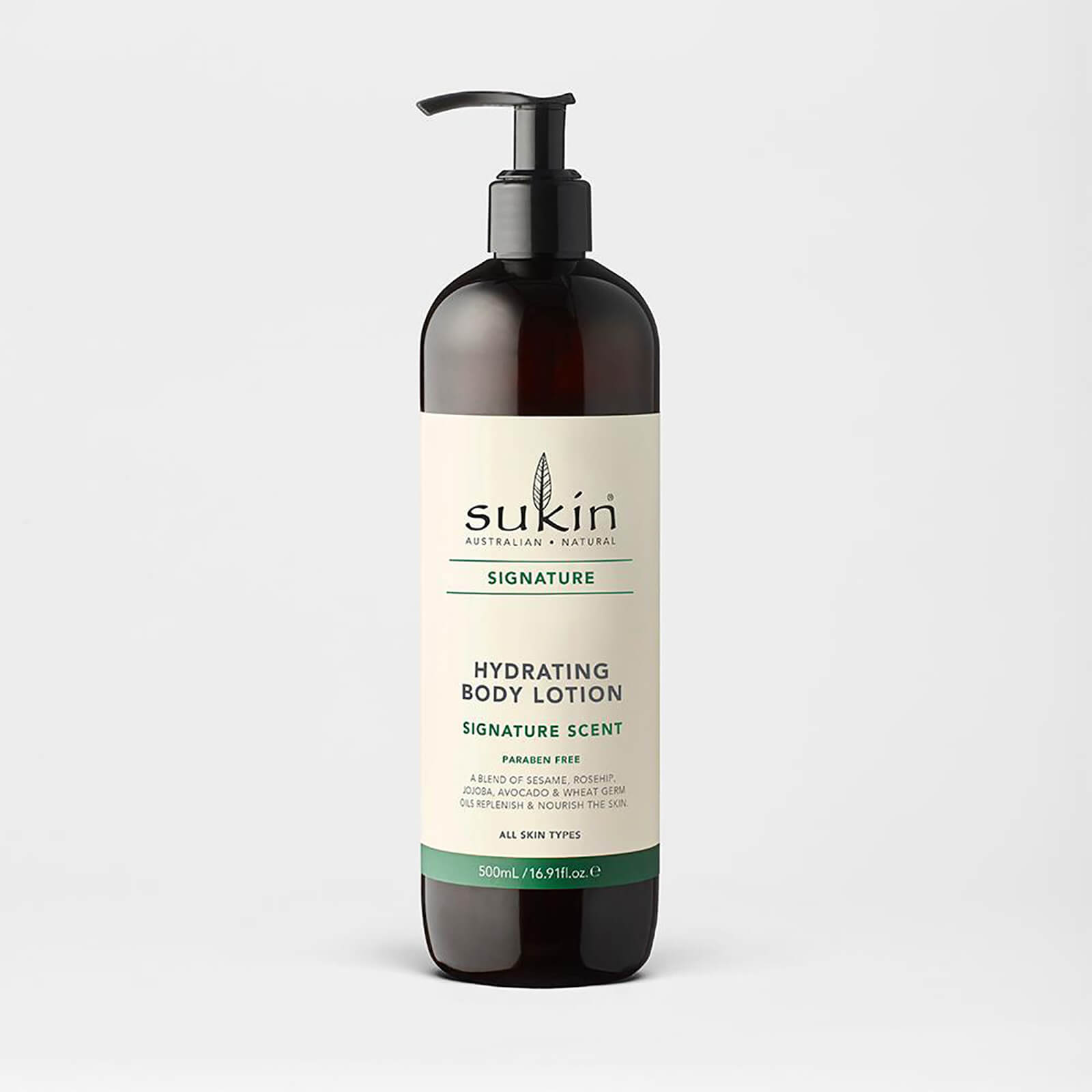 Invest in a good Vitamin C Serum
Vitamin C is great year-round, but all the more important in the summer. Vitamin C helps prevent hyperpigmentation, improve the appearance of fine lines, and can help with collagen production. Layer a few drops on your skin between cleansing and moisturizer. I would recommend using Kinvara 24Hr Rosehip Face Serum
Kinvara Skincare Rosehip Face Serum is a new natural skincare product that uses a blend of vitamins, antioxidants, anti-inflammatories and herbal extracts to provide intensive care to dehydrated or problem skin. Among the ingredients are organic rosehip, thistle and evening primrose which are full of protective, omega rich oils that aid cell regeneration.
Don't Forget to Exfoliate
Dermatologists are often reminding us not to over-exfoliate, but in the summertime, 'tis the season to slough away. If you have oily skin, I would recommend "more exfoliation" into your skin-care routine. That doesn't mean a daily dose of all your favourite acids, but try slowly increasing the amount of days you exfoliate per week. I try to exfoliate my skin at least once a week and use Sukin Facial Scrub Tube, it shows wonders.
This gentle scrub polishes skin, refining texture and smoothness, leaving clean radiant skin. Bamboo extract and ground walnut shells exfoliate dirt and impurities then aloe vera, rosehip oil and German chamomile work to soothe and relax.
Who doesn't want glowing, sun-kissed skin during the summertime? We certainly do! However, soaking up too much sun just isn't healthy for your skin. Rather than lay out, try applying a self-tanner for a faux glow. And don't worry about ending up with an orange, streaky tan. With the right self-tanner, it's easy (and quick) to achieve a natural-looking tan in no time. I would recommend using Green People – Self Tan Lotion
A revolutionary natural self-tan - the first certified organic in the UK, this product is hightly recommended by Beauty Director at Harpers Magazine. Achieve a healthy, natural-looking tan without harmful sun exposure. The lotion is derived from sugar, and gives the appearance of a natural tan. It quick-dries and non-greasy, leaving the skin soft and supple and is lightly scented with natural essential oils.
Before you even think about what you're putting on your skin, you should be thinking about what you're putting into it.  When it comes to properly transitioning one's skin care routine to adapt to the warmer months, first and most importantly, everyone should be drinking as much water as possible. Staying hydrated is essential for beautiful skin and good health. Being well-hydrated stabilizes the skin barrier, which moisturizes your skin and provides the proper medium for cell turnover and collagen production.
Don't neglect the sensitive skin on your lips. The bottom lip is a highly sun-exposed area I recommend Dr. Bronner's Organic Lip Balms. Dr. Bronner's Organic Lip Balms, made with organic beeswax, provide a protective barrier to the elements without any synthetic ingredients. Organic jojoba, avocado and hemp oils help with extra moisturization. Fragrance free. Certified organic to USDA National Organic Program standards, because what you put on your lips goes into your body.
They come in five amazing scents which not only moisturizes your lips but also nourishes. Cherry Blossom being my new favourite, it is also available in Peppermint, Baby-Mild, Orange Ginger and Lemon-Lime.
I can't put more focus on wearing sun-protective clothing, wide-brim hats, and sunglasses in the sun. We don't expect you to wear a long-sleeve shirt for a hot day at the beach, but be mindful to expose as little of your body as possible to direct sunlight. That might mean sitting underneath an umbrella, wearing an extra-large hat, or avoiding the midday sun.